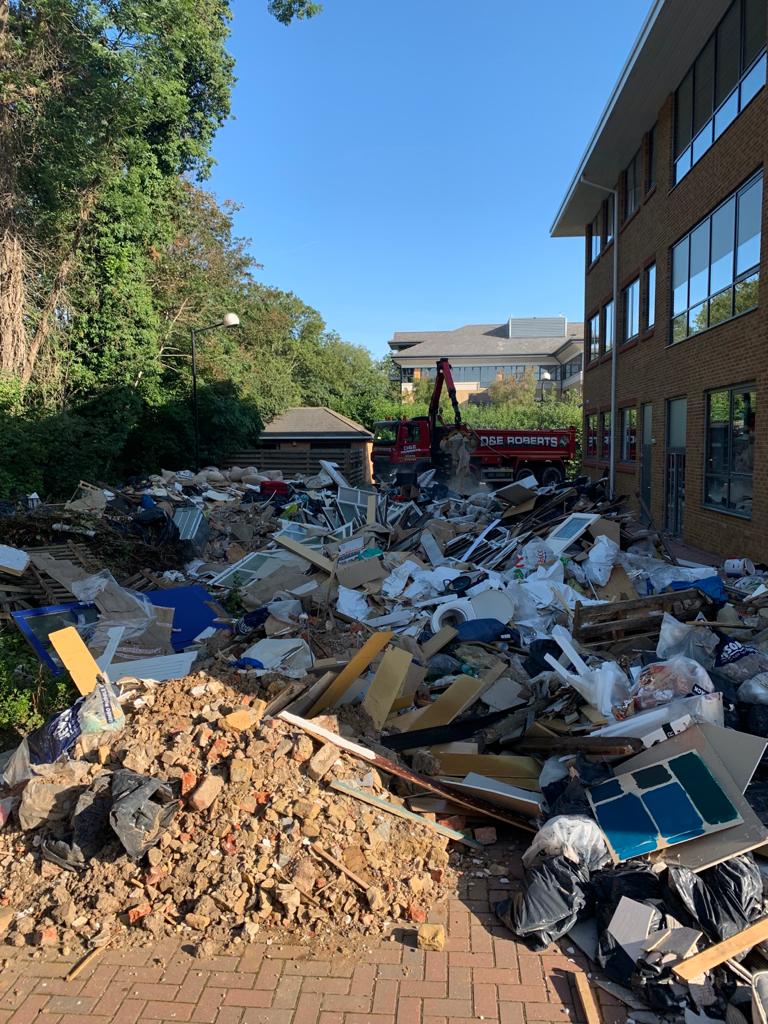 Fly tipped waste clearance
We have dealt with issues at this site in Uxbridge on 2 occasions now.
Both times were the result of organised fly tippers who broke into the site and dumped vast quantities of waste for profit.
On both occasions we attended and cleared the site within 24 hours despite having to pick and sort the waste to check for hazardous materials.
We also organised and supplied heavy concrete barriers to the site as it is now vacant.